Daily kitesurf news on Lake Garda
Presented to you by Wind Riders.
Read here how the wind was, what the students learned if have any special events coming up. What the Wind Riders instructors are up to and what's new.
If it is above 20% than we have wind at kitespot Capo Reamol 🙂
Daily kitesurf news from Lake Garda
Read here about our daily kitesurf session on Lake Garda. How was the wind? How did the students do? Did one of the instructors land a trick? Which events are happening? Picture and movies uploaded direclty from the water! You read and see it here:
We are looking for a kitesurf instructor for the season 2017 to join us as soon as possible. We offer a

KITESURF INSTRUCTOR JOB: 1 April/ 31 October, 15 June/ 15 September, 1 July/ 31 August. A

re you interested to join our team? So read the job offer below and send us an e-mail!
Wind Riders is a kitesurf school based in the North West shore of Lake Garda around the Village Limone sul Garda.
Lake Garda is famous for it's thermal winds. The Peler blowing early in the morning and the Ora blowing in the afternoon. We offer most of all kite surfing, but also stand up paddle boarding, dinghy and catamaran sailing.
Wind Riders is a young and dynamic school since 2009. Wind Riders especially relevant organizes besides the normal lessons, fun events, weekends and camps. Working in the Wind Riders team gives you the opportunity to work with different nationalities and enjoy the beautiful work environment Lake Garda offers. In your free time you can, besides doing watersports go: mountain biking, hiking, climbing, paragliding and loads more.
At Lake Garda kitesurf lessons are taught from RIBs (Rigged Inflateble Boats). For driving this boat a ICC (international certificate of Competence) or powerboat license is needed. Consequently if you have no powerboat license it is possible to take a 2 days course here at the Lake and take your RYA level 2 powerboat license. When you arrive here you will first get some training and then your working will start.We have 2 kite surfing session per day. One in the morning from 7/11 am and one in the afternoon from 13/17 pm. Besides this lessons on same days we have a theory introduction lesson from 11/12 am. In the beginning and the end of the season when the sun rises later and the wind starts to blow later we also start later. You will be teaching different levels of students. From complete beginners to advanced freestyle lessons (unhooked tricks, kiteloops). We teach with radio helmets from Headzone. This super clear communication makes everything more pleasant and relaxed. Besides lessons we also offers Lifts. This is a boat shuttle service to get from the station to the kite surf spot. Independent kite surfers use this service to get on the water.
We ask:
– A kitesurf instructor with minimum 1 season experience.
– Fluent English speaking. (German and Italian is a plus)
– Some one with team spirit. There are a lot of tasks in and around the kitesurf school. On some days one instructor teaches a private lesson, one instructor teaches a group lessons but after the lesson all instructors take care of the equipment, the refilling of the boats and when everything is done, everyone leaves together.
– Experience in repairing a kite (repairing a bladder, changing a bladder)
– To be able to work legally in Italy we need you to have a European passport or Identity card.
We offer:
– fixed monthly salary
– fixed day free a week
– free accommodation is provided
– discount on kite equipment
In conclusion if you are interested in any of the above jobs, Please send us your CV, your motivation letter and a current picture at info@windriders.eu, or contact us by telephone/ whatapp at 0039 348 8975467, or Facebook
Greetings from Limone sul Garda,
Robbie & Monica
Watersports center Wind Riders.
.
Hi Friends,
We haven't met for a long time and first of all, we say a BIG HELLO & THANKS for choosing Wind Riders for this kite surf season!
We have thought of you busy with Christmas gifts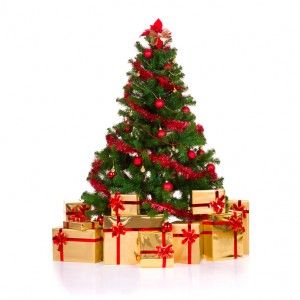 or looking for something special, for your dear ones and updated our Web Shop on line and we are ready to sell our equipment, you can buy special Kites 2016, at last : both those used kite with you during the courses and the new kites, in their original packages, at a very special price.
Do you remember what we do after every kite session with the used Kites? Lay out the bars and the lines, let them dry before placing them in their bags again. You touched and saw the quality of the kites, that we supply and the guarantee that we offer, so if you think to change your equipment or just to buy a new one, remember:_ " More you buy and the less you pay!"
You can buy kites 2016 North Brand, red colour, we usually sell the kite with most of all their bars (North bars 2016), 22m, 24m or 27 m, according to the kite size if 4 or 5 lines. Furthermore North Boards with different years from 2012 to 2016, used board or new board, small or big, for advanced or beginners kiters.
We sell wetsuit, harness, impact vests, neoprene hoodies, shoes and apparel… and also, in addition, we offer the possibility to buy GIFT VOUCHERS. Consequently who will receive this present from you, will be free to choose what he likes. So why don't you browse?
If we are not already a friend, here the link to follow our FACEBOOK,(please like the WIND RIDERS page at facebook here ) & INSTAGRAM there you will be always informed about news regarding kites and more. Do you know about the building of a New Bike path ?
It will be ready at Easter! So come and visit us, because we offer kitesurf and Catamaran lessons and rental , sup day and night tour with Led. We can help you to find Hotel, B&B or camping accommodation. There are a lot of structures, being renewed during winter, ready to welcome you. Further more many are the events organized by the City, such as fireworks (four time in one season) and others, that we describe soon on our website.
Limone dedicates to water sports, trekking, mountain bike, paragliding, canyoning and …..relax on Mamba Beach
with its swimming pool, umbrellas, andenchanting lake view. Also good food from breakfast to dinner and finally parties.

In conclusion Thank you for your attention! We wait you of course for shopping, but especially relevant join the ride with us !
We will open again in March 2017!
Robbie & Monica
Team Wind Riders
Models for one day at the Wind Riders kite school, Limone Lake of Garda.
While we were waiting for the afternoon Wind called "Ora" to start our kitesession we had a little photoshoot…
It all started out as fun.  How many photos or selfies do we make every day or every week? We send a photo to a friend, to a relative as a special way to show our mood in a little more original way then writing it. So why not show the new North collection with the logo of Wind Riders with some pictures? Exactly in the way that we use every day . So the photoshoot started and It' has been a very fun experience. A smile is a simple thing but beautiful and has so much value. Everything looks more shining if there is one smile. A smile can not only bring something positive for a moment but can sometimes last forever. With our photos full of smiles we want to give you a moment of happiness and give you all the positive energy that the Garda Lake has.
Have a look at our photos
We took the pictures at our kite centre, located at Limone between Camping Garda and the 2 fantastic bars: " Mamba Beach" and "Cherenguito," where the young people come for aperitivo spritz, to talk and have fun just hanging out sitting by the swimming pool watching the view of the Lake turn from green to blue. Wonderful colours just like our north t-shirts! Thanks a lot to all the friends kite instructor: Elena, Max, Simona & Bianca. Thanks to our manager instructor Robbie who has been our official photographer and director during this photoshoot. Not bad if somebody can teach you Kitesurf and also can make a professional photo, right?
See you soon in Limone,
Monica
Nice spring afternoon kite session with a good ora blowing.
Yesterday we had a nice session. The ora blows when the temperature difference between day and night is big. Which happens at lake Garda from mid march until mid november. (the other months it stays sometimes to cold to get this temperature difference). We had 23 degrees and where kiting with 12 meter fully powered with our small freestyle boards.
Only one other kitesurf school was on the water and that is exacty the beauty of kiting in the spring on Lake Garda. You have the whole lake almost to yourself! We went out with 4 lifters. Me (Robbie) went out on the new North Hydrofoil, Monica was jumping around with North Soleil girls board and our two lifters kited with there own equipment. After the session we went to Mamba beach for a nice hot drink and enjoy the last sunshine of the day.
Do you want to have a great kitesession on an almost empty lake Garda? Then come kite with us in April. Are you scared of the cold? Even if you lift with your own equipment we give you a neo racer jacket to stay warm during the boat ride.
see you soon, Robbie
Even there is no summer temperature anymore the October is still perfect for sailing lessons with the catamaran and for kitesurf lessons. There is always wind so lake garda is a nice spot for kitesurfing and other water activities. Especially in October we have most of the time strong north wind. So the people enjoy the kitesurfing and the sailing. We provide you with wetsuits, life jackets and shoes ( for gloves it´s not yet cold enough 😉 ) so you feel still comfortable if it´s getting colder while having long sessions in the water. We bring you with the power boat directly to the kitesurf spot. You follow the wind and there is a lot of space around you. You learn immediately how to react in deep water and advanced riders are lucky to have the wind shuttle. You can choose between SUP, Catamaran, Dinghy, Kayak or Kitesurfing – there is something for everyone.
Even there´s only time for a long weekend or a few days, next to our surf and sailing school Limone Watersports at lake garda, Italy is the nice Hotel Villa Romantica which have great offers for this month. We have a lot of different courses you can choose. Just contact us if you want a tailored offer.
We are looking forward to welcoming you !
Like every year we are going to sell our kite equipment. 2015 North kites and Best kites. You can choose between our different types Juice, Neo, Evo, Vegas or Rebel also Kahoona and Cabo. There is something for everyone. We have a huge range of different sizes.
Starter packages:
Starter package (used equipment): Kite (9,5 m Kahoona), Board, Wetsuit, Harness and life jacket for 1000,00 €.
Package for beginners: Kite (Juice 2015), Board, Bar, Go – Joe, Wetsuit, Harness, Life jacket (used equipment) for 1250,00 €.
If you interested in our equipment check our website:
http://www.windriderskiteshop.com/
Especially for beginners it´s not easy to find the right size for the kite. What is your level now? Which level would you like to reach? Where will you be mostly kiting? Are you going to kite in areas with light or with strong wind? If you need help to choose the right equipment and the right size you can just contact us. We will help you to find the right equipment for you.
Kitesurf – Esporte de Pipa:
Você se lembra de quando era criança e jogava com uma pipa de cor? Kitesurf é a máxima expressão de liberdade: você, a sua pipa, a água e el vento. Senta a adrenalina escorrer nas veias. Ouça o silêncio e goste do maravilhoso cenário da Lagoa de Garda! Este esporte é novo pra você ? Leve lições de kitesurf e aprenda a usar a pipa entre das bonitas montanhas na Lagoa de Garda. Não têm lugar melhor de isso para aprender, graças á suos ventos térmicos soprando diariamente. Com uma aula de teste ja pode aprender como controlar a pipa e fazer bodysurfing ná água, mas se querer levar o nível de independência você têm que tiver aulas de cinco dias. Caso você seja un kiter independente e já pode navigar com a pipa, você pode levar o servicio de lift com a escola Wind Riders. Você pode usar suos equipamento ou aluguel as novas pipas e pranchas da North Kiteboarding ná escola Wind Riders.
Nossa escola em Limone está concentrada na progressao de aprendizagem, diversão e seguridade. Nossos professores têm uma qualificação IKO e/ou VDWS e falam Inglés, Alemão, Italiano, Francês, Espanhol e Poruguese.
Velejar:
A qualquer idade é possivel de velejar na escola de Limone na Lagoa de Garda. As crianças de 6 anos ja pode fazer aula de barco de vela com barcos pequenos.  Dois meninos/meninas em um barco podem explorar no mundo da vela: um corte a vela e os outro controle do leme. Com um pouco mais de vento eles podem se aguentar nas cintas do barco e sentir glide nas ondas. Que prazer!
Adultos e adolescentes podem usar os barcos pequenos ou o catamarã K1 Topcat. Isto barco de vela fácil é perfeita para principiantes, mas com o úso do duplo trapézio e spinnaker também  os velejadores de mais experiência podem se divertir muito!
Velejadores experientes podem aluguel os veleiros pequenos e o catamarã no Centro de Limone Watersports. Caso você não seja independente na o velejar pode pegar um barco com o capitão ou fazer aula de barco de vela. Na Lagoa de Garda sempre têm vento, especialmente um pouco ao norte de Limone. Caso o vento não chegar ao praia, um barco de motor traze os barcos de velas até donde fica o vento, em solo 5 minutos de viajem.
Stand Up Paddle boarding: Sup
Isto é o esporte mais novo na Lagoa de Garda. Todos podem fazê-lo se poder nadar. Alugue uma prancha e reme na Lagoa, se divertindo e relaxando-se. Se gostar de ficar sobre a água, não têm modo melhor de passar um dia quente! Você está pronto a ficar um pouco de tempo sobre da água? Participe em um passeio de SUP ao longo das margens da Lagoa de Garda. Têm passeios de 2 quilômetros até aqueles de 15 quilômetros que chegam ás cachoeiras. O passeio mais pequeno é de um quilômetro e o mais longo é de quatro horas e include uma bebida. Nossos passeios de SUP lhe levam longo as ruinas de Limoeiros, ao porto de Limone, ás maravilhosas Villas e ás impressionantes falésias. Têm uma prancha de SUP para todos: pranchas mórbidas e remos pequenos e ligeiros para as crianças, pranchas estável para iniciantes e modelos de gara com remos em carbono para praticantes esperienciados que fazem passeios longos. Para um tour de uma hora você não precisa de ficar em forma fisica perfeita. Com passeios mais longos você vai fazer um trainamento completo. E a motivação porque o SUP é tão bom pelo corpo é que todos os músculos vão ser utilizados para ficar em equilibrio J.
SUP abaixo da estrelas ou com a luna plena. Duas dias cada mês há um passeio de SUP pela tarde. Se ataquem luzes LED abaixo das pranchas que irradiam á 360 graus para uma buena visibilidade. Este passeio chega até "Porto Vecchio" donde ficamos para uma bebida e quando voltamos podemos nos deitar em cima da mesa para olhar o mais maravilhoso céu estrelado!
Limone sul Garda is the perfect spot for your sailing and kitesurfing holiday alone or with the whole family due to its perfect conditions, safe environment and beautiful surroundings.
Here in Limone you will find an stunning lake surrounded  by mountains with perfect strong north wind in the mornings and lighter south wind in the afternoons, ideal conditions for your kitesurfing sessions. We will get you directly to the best spot with our power boats and guarantee  your safety while enjoying this amazing sport.
If you need some coaching, our IKO and VDWS  instructors will make you progress fast due to the perfect conditions of the spot and the use of power boats to stay close to you and the radio helmets for a constant communication.
Another great option is to go sailing on our Splash (similar to a Laser). If you have never done it before there is no problem; our experienced instructors will teach you all you need to know to sail around this amazing place. This makes a great experience also for the little ones who can discover how to deal with the wind and water under constant
supervision getting used to the elements and having a lot of fun. Perfect also to spend some  family time together. 
If you would like to know more about our sport options or sailing and kitesurfing courses, lifts or pro-coaching, do not doubt to drop us a line on info@windriders.eu  or call us on +393488975467 and our staff will be pleased to inform you and put together the perfect holiday for you and your family.